I had 2 days of school and now I'm off for 3 days and want to play with some scrapping, but most likely won't get to do alot because.....I am the official Team Leader for our local elementary school's Relay for Life team. I'm pretty excited about it. It's a great community event and very near and dear to my heart for obvious reasons. I've actually been involved for the last several years with the school, but the teacher who has been in charge of it in the past was too busy to take it on this year. My mama and I decided we were not going to let our school just drop out and so here I am. I have about a zillion and one things to get done, but I did manage to get a couple pages done these last few days so here goes:
This one is pictures from my church eating out with a former pastor and his wife, using a template and freebie kit from
www.jenreeddesigns.com
for her blog challenge. I love how it turned out!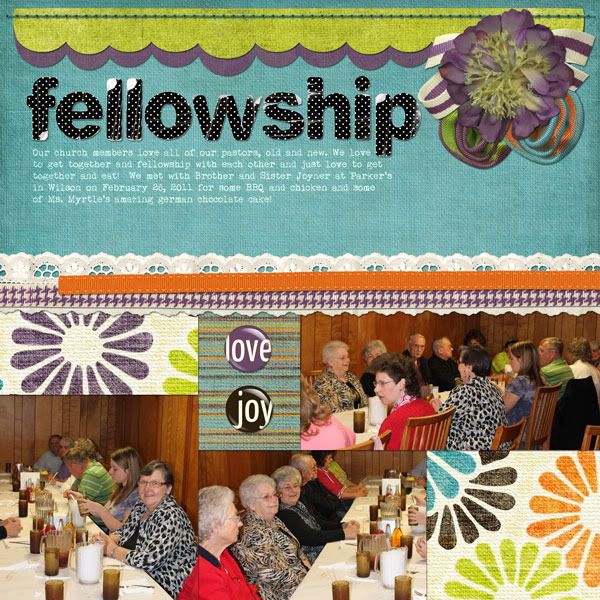 This is my girl getting to swing on her christmas present for the first time! Grandaddy finally had a chance to get it put together and the weather has been sorta nice for the last few weeks too! Using template from scrapmatters and kit is 3 Little Birds by Amy Stoffel.