and I can't wait to get it finished!!! I have already picked out some furniture and a rug, and certainly have a FULL closet of stuff to unload in there. It will be wonderful to just be able to walk in, sit down, scrap and LEAVE it there LOL. It takes forever to find anything now and I have no dedicated space to spread out. I have to pull a card table out, a chair, pull the trashcan in there, dig through stacks and stacks of stuff and still can't find exactly what I'm needing.......
See what I mean, I NEED this room!!!
Well the mason leveled up my back porch and got my foundation ready so Daddy can start at the end of this month HINT, HINT, HINT DADDY :) I LOVE YOU!!! So here are the pics I took Tuesday and today!!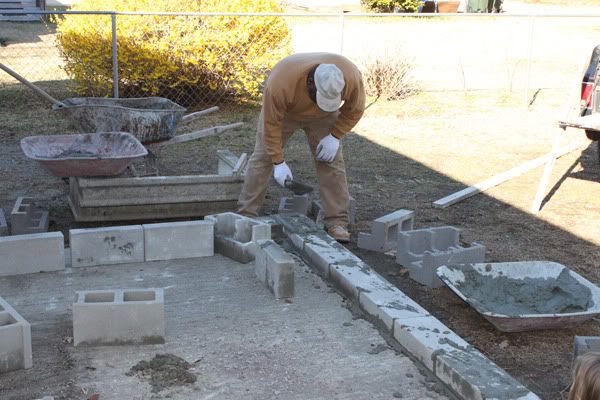 Sadie had to help too LOL!!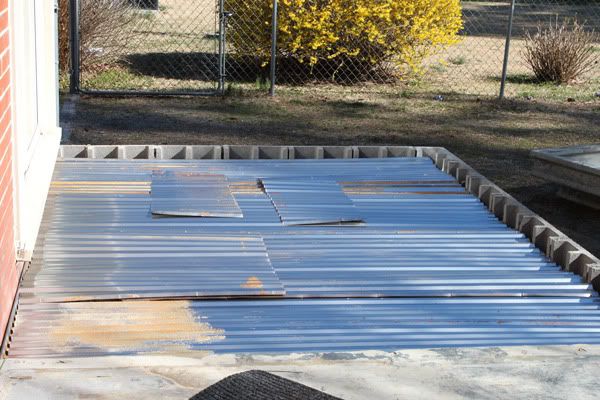 Tomorrow I will go out there and take a full shot of the whole backside of the house! This room is going to be 8 feet wide by 23 feet long. It will also be a back entrance so not all of it is scrapping space, but most of it will be. Will be back tomorrow with some spa day pics with my bestie Lori!!